What's Next for Nest at Google?
In the tech industry, the dog eat dog world is not always a bad thing. Companies acquire other companies as a natural way for both to grow.
But for smart home hardware company Nest, acquisitions have been challenging. Both of the acquisitions they took part in—when Google acquired them, and when they subsequently acquired Dropcam—were among the toughest in tech history.
Before these acquisitions, Nest was successful and growing. They'd taken boring thermostats and designed beautiful, high-powered hardware. They were ahead of their time and poised to dominate an emerging market of smart home technology with the best products.
But they didn't. Instead, Nest was involved in a series of failed acquisitions, had slow team and product integrations, and was unable to innovate for years. The company's growth trajectory changed dramatically before and after they were acquired by Google—and just a few years after the acquisition, their revenue was way below analysts' predictions and Google's goals.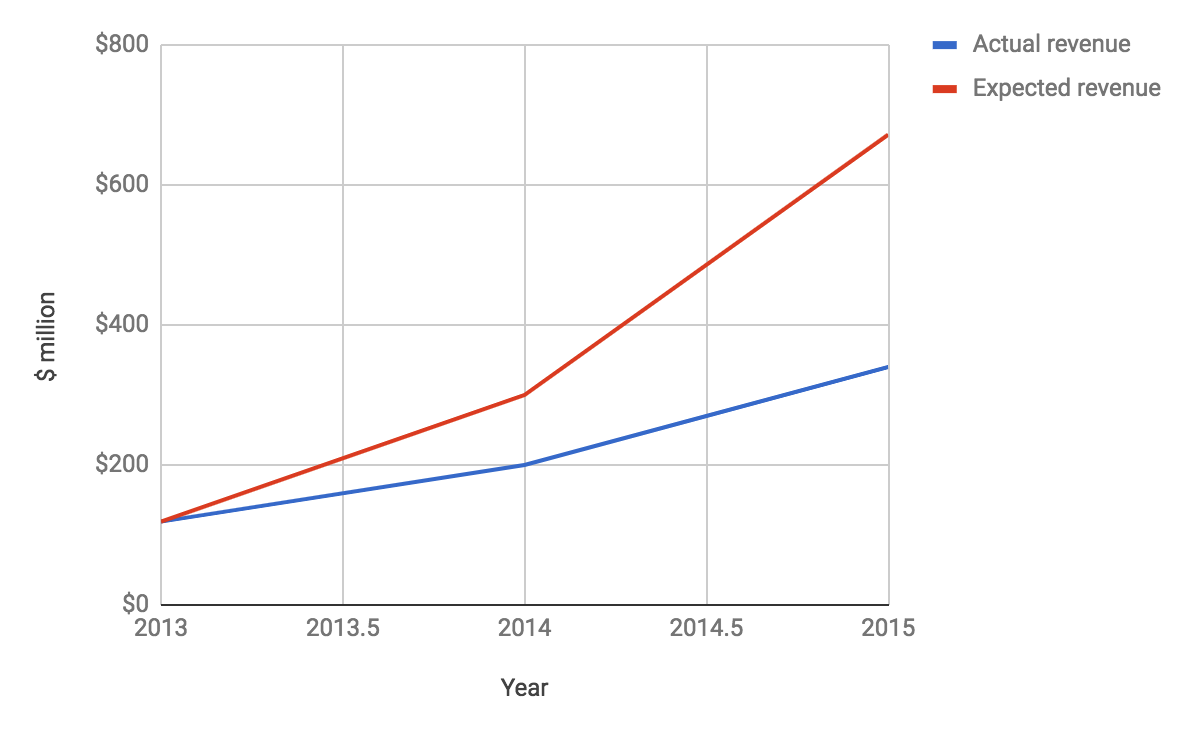 Nest was a pioneer in 2009, but they are losing grasp of a leadership position in the smart home industry—which according to predictions, will be a $10 billion+ market by 2020.
Even though their acquisitions were a let down, they've still built a successful company with a lot of potential for growth. Let's take a deeper look at Nest's winding journey. Specifically, we'll explore:
How Nest and Dropcam both created high-end home automation hardware products and set themselves up to be leaders in the newly emerging Internet of Things
How Google's acquisition of Nest, and Nest's acquisition of Dropcam, led to conflicts in leadership styles and product development
How Nest and Dropcam continued to grow together and create new hardware, software, and services; but their growth has slowed and they no longer hold a definitive leadership position
Let's dive into the rise, the post-acquisition stagnancy, and the second coming for Nest.
2009-2014: Nest leads the way to make home automation exciting
Before Nest, no one really got excited about a thermostat—or any home device, for that matter. Nest took everything that was cool about iPods, phones, and the internet, and used it to build a thermostat that actually made people excited. They're a textbook example of how to dominate a new market with an aesthetically pleasing and easy-to-use product.
Before Nest, there hadn't been any innovation in the home energy industry in decades. Home thermostats looked like this: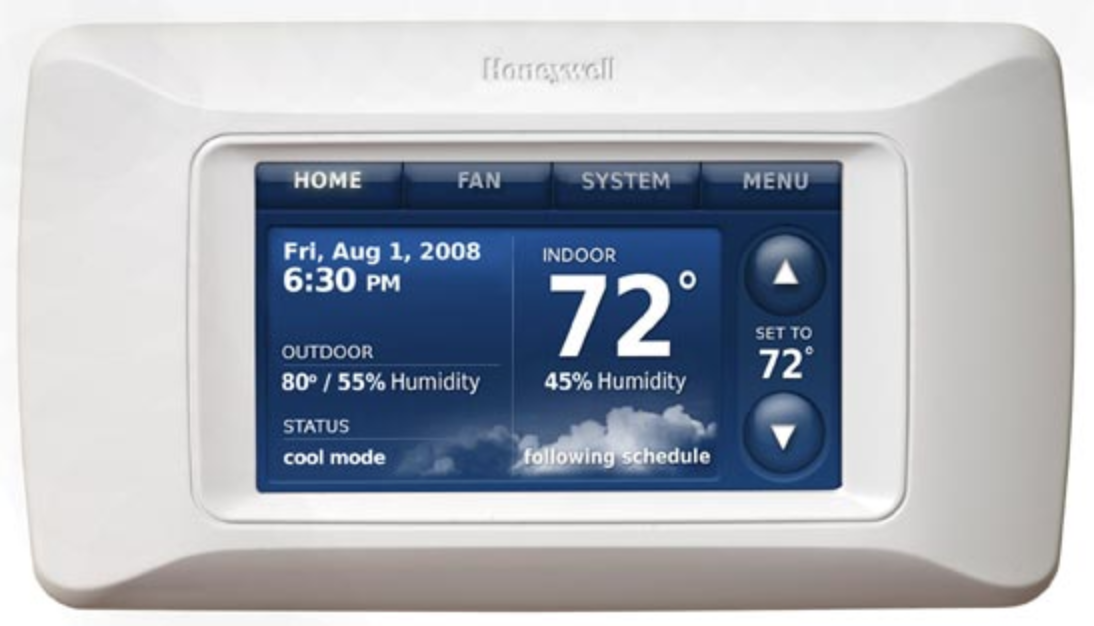 On the surface, they were not sleek or fine-tuned for a consumer market that was getting increasingly used to beautifully designed products for entertainment. They also didn't take advantage of modern developments—they couldn't connect with one another, be programmed remotely, or respond to the environment.
Nest gave the thermostat a much-needed refresh, and they did it in a really smart way. They made sure that even with modern design and functionality, it still felt familiar and easy-to-use for consumers who weren't interested in learning how to use an entirely new type of thermostat. This is what helped them sell so many units early on, and what cemented their early place as market leaders.
At the same time, another company called Dropcam was doing something similar in the home security industry—which was adjacent to Nest's target industry. Eventually Nest took notice, and became interested in what the two successful companies could accomplish if they joined forces. All signs pointed towards future growth and innovation for Nest—especially if they worked with Dropcam.
Let's take a closer look at the early years at both Nest and Dropcam, and how both grew into successful companies in their own right before their failed merger.
For Nest, the position as a home hardware all started with an idea from Tony Fadell, the creator of the iPod:
2010: Tony Fadell and Matt Rogers, two ex-Apple engineers, started working on an idea for a smart home thermostat in their garage. Fadell was previously the Senior Vice President of the iPod Division at Apple, and had left Apple earlier that year to spend time with his family. While he was building a vacation home in Lake Tahoe, Fadell became frustrated that the type of thermostat he wanted to put in the new house didn't exist. "They were ugly. They were confusing. They were incredibly expensive. They didn't have half of the features you would expect for a modern thing. None of them were connected, so they didn't talk to each other. I wasn't able to remotely control them." Fadell realized that since using a thermostat wasn't as fun or easy as, say, flipping through songs on an iPod, people weren't controlling their home heating systems properly and were wasting a lot of energy. He set out to change that by building a sensor-driven, WiFi-connected smart home thermostat with his former co-worker.
2011: During their first year, the small Nest team hit the ground running. At the very beginning, Fadell and Rogers bootstrapped their company and paid out of pocket for the facilities, material, and resources to build the early hardware prototypes. Thanks to their existing network in Silicon Valley, they were able to quickly built out a small, tight-knit team of some former co-workers, classmates, and even one of Rogers's former professors. After a year of prototyping, Nest (or "Nest Labs") released the first generation of their learning thermostat. Fadell wanted to take everything he learned at Apple about building a cool, intuitive consumer hardware product and bring it to a category no one was thinking about: thermostats.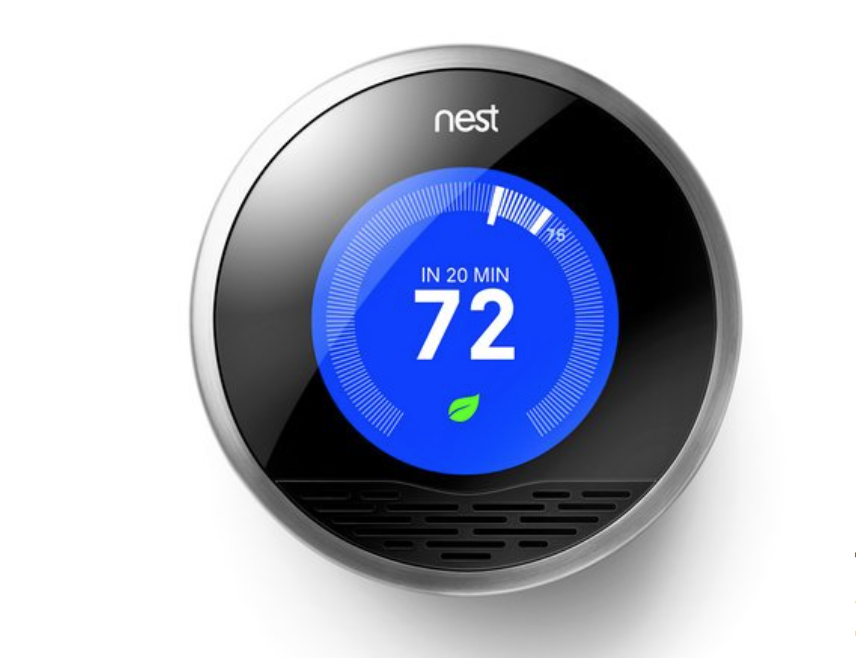 The result, the Nest Learning Thermostat, was a circular, brushed-steel cylinder with a digital display. The thermostat automatically adjusts the air conditioner and heater, and adapts to users' preferences. Users could program it from their phone or on the web.
Nest was focused on being user-friendly and catering to users' desires. Users noted that even though the UI of the app was new to them, there were small touches that made it easy to use—for example, the familiar dial shape for setting the temperature.
Nest marketed their expensive product ($249) as a long-term money-saver. Fadell promised users would save 30% of their utility bill. They also used the design to position the Learning Thermostat as a desirable and even fun product—it looked similar to other high-grade tech products, like an iPod.
This marketing worked. Within the first week, Nest sold out of their thermometers through early 2012. Eric Charlton, the company's VP of sales and marketing, announced, "The demand was huge from day one and the orders haven't slowed down."
2012: Honeywell, which makes its own home energy management utilities, filed a patent lawsuit against Nest over the functions and features of the Learning Thermostat. Honeywell's complaints were over features that, according to Green Tech Media, "appear to be in fairly widespread use by other companies and partnerships in the industry." Nest's official answer was that the patent claims were invalid and that 'Honeywell is worse than a patent troll.'" Given how flimsy the claims were, the lawsuit was a big indicator that Nest was putting pressure on big incumbent competitors.
Fadell carried an important hardware idea with him from Apple: there's huge potential for success when you iterate on a single product idea until you get it perfect. That's why instead of working on a second product, Nest focused its early efforts on updating their first one. In 2012, Nest released the second generation of their Learning Thermostat.
The most noticeable difference between the first and second generations of the Learning Thermostat was its streamlined design. The new thermostat was thinner, didn't have an exterior ring, and had a smooth lens on the bottom instead of a sensor grille. Under the surface, the new Nest had increased compatibility, working with 95% of low-voltage home heating and cooling systems.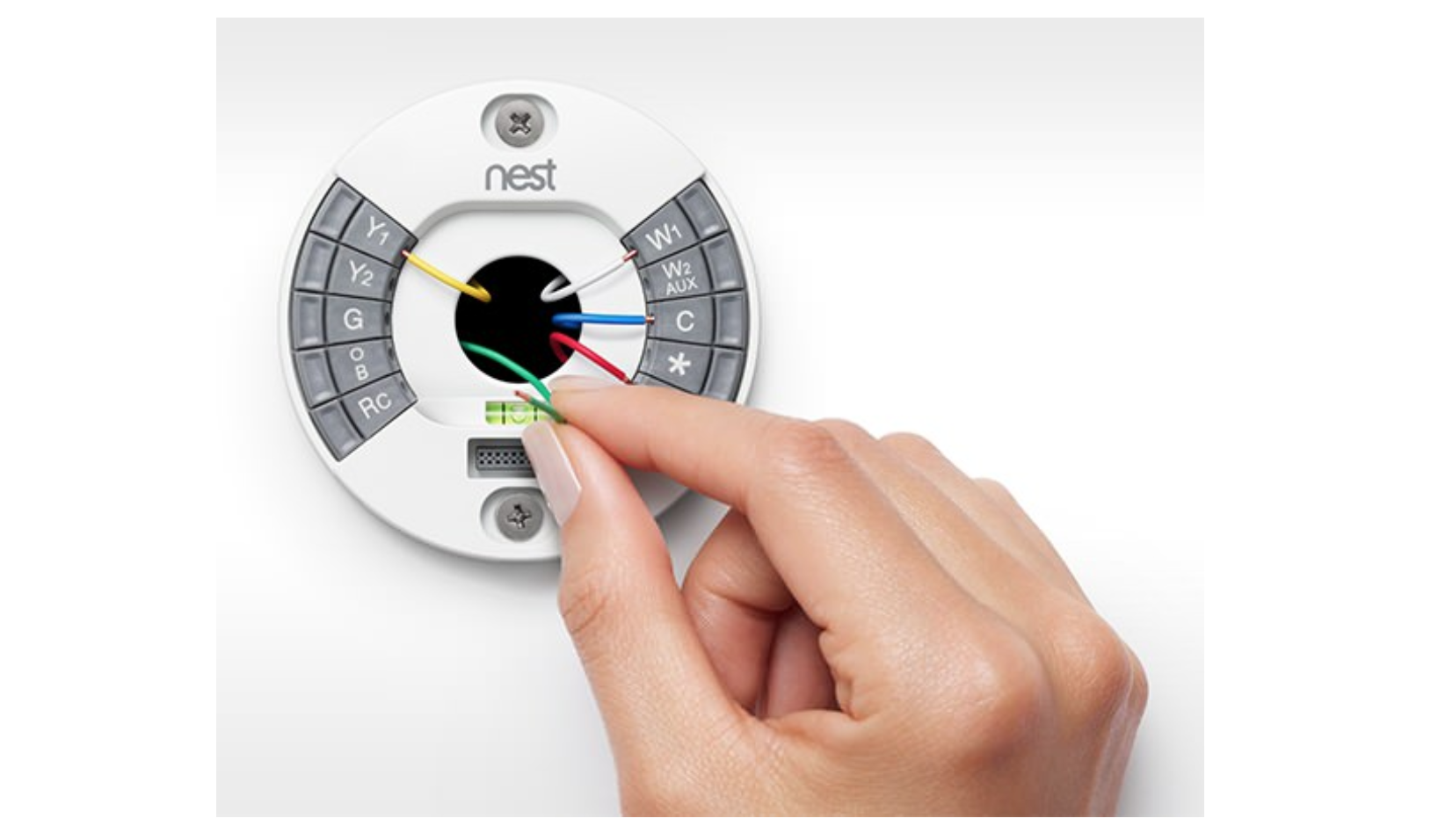 It also had a new internal design that made inserting heating and cooling wires easier and installation simpler.
2013: Nest was quickly becoming popular in homes throughout the world. After just two years, the Learning Thermostat was being used in 80 countries. Nest was shipping 40-50k thermostats per month, and sources speculated that they were likely bringing in ~$119M in ARR.
Even though the Learning Thermostat was an immediate success, Fadell didn't want to stop there. He believed Nest was in the business of "reinventing unloved categories," and he'd seen from his own experiences that another unloved but huge category was smoke detectors. While traveling around the world, he'd seen that annoying smoke detectors were a common global concern. When he looked at the numbers in the U.S. alone, that market was full of potential—40 million smoke detectors were sold each year, and they were required by law in all 50 states.
This lead Nest to release their second product, Nest Protect. This was a smoke and carbon monoxide detector. Like the Learning Thermostat, Nest Protect was sleek and had a much simpler, more modern interface than existing smoke alarms. They sold it for $129, which was about 10x above the market average. It had a split-spectrum sensor, could test itself automatically, and could be silenced from a phone without extra equipment—no other home alarm could do this at the time. On top of that, reviewers and users called it "oddly beautiful."
In just a few months, Nest sold over 400,000 units. It was "recalled" a few months after its release because Nest determined in some internal lab tests that the device's wave-to-silence feature could be too sensitive, and could delay the alarm from going off. There were no reports of incidents from users.
The fix was a simple software update from Nest that disabled this feature without changing anything else about the device's function, so users could continue to use the devices they already had. Nest stopped selling the Protect for a few weeks, and then re-released it without the wave feature. Thanks to preemptive action from Nest and a thorough explanation of the changes, their sales were not affected in a significant way by this early bump in the road. Nest Protect had features that no other smoke detector out there had, and made safety less annoying than all of the other available smoke detectors—and that's what kept customers coming back.
2013: 1.3 million smart thermostats were shipped worldwide.
Nest raised $80M from Google Ventures in 2013 at an $800M valuation. This was significant because it was the beginning of Nest's relationship with Google.
The first three years at Nest were years of rapid development and huge growth. The company released two new products (the Learning Thermostat and the Protect), updated a product (second generation Learning Thermostat), and sold well over a million units worldwide. With such a strong foothold in this particular consumer niche, they were poised to develop more products and pioneer new smart home devices.
At this time, Nest was starting to look outward at potential partnerships that could help them grow even faster. That's why Dropcam, another home device disruptor, became interesting to them. Dropcam was a strong potential acquisition because they'd already built a sturdy foundation for their own rapid growth that looked similar to Nest's:
2009: Software engineers Greg Duffy and Aamir Virani founded Dropcam. The two broke off from a Swedish camera software company to make their own less expensive camera. They came up with the idea for a home monitoring camera when Duffy's dad needed a simple home camera to catch a neighbor's dog on his lawn. Not many investors were excited about their idea, but they eventually got seed funding from investor Mitch Kapor.
Duffy and Virani released their first camera software product, Dropcam, which they coded almost entirely themselves. The camera system was smarter and easier to use than other home security systems because it simply turned on when it detected motion, and it stored video in the cloud. Users could access their real-time, 24/7 live video stream in a SaaS app on their browser or phone, and could get alerts when the camera detected motion or sound.
Dropcam made it easy to keep an eye on what you care about—whether that's your house, your kids, your dog, or your yard. At first, Dropcam didn't have their own hardware, so they used other companies' hardware to allow users to have home security cameras that were "Dropcam enabled."
The device had over-powered computing heft, and it was sold way above the average market price (Dropcam's first model went for $199). They won over the consumer market because they were competing with uninteresting incumbents that hadn't innovated in decades.
2011: Dropcam raised $6M in a Series A round led by Accel Partners, who also invested in Facebook, BitTorrent, and Brightcove. This round of fundraising showed that Dropcam was being taken seriously in Silicon Valley. Sameer Gandhi, a partner at Accel, said, "Their [Dropcam's] focus on a simple, seamless user experience from the device to the cloud is what makes Dropcam stand out from other products and services." The funding also gave Dropcam the resources they needed to build out their software engineering team.
2012: A year later, with more resources and the help of an expanded engineering team, Dropcam released a second generation of its camera, labeling it Dropcam HD, going for a lower price of $150. The new version had 720p video, better low-light capture, and remote access. They hired some of the team behind Cisco's Flip camera to work on the hardware—so that got an upgrade, too.
At the time, Dropcam HD was one of the only IP cameras on the market that shot 720p video and was offered at a reasonable price. This made it extremely popular as soon as it came out.
Later that year, Dropcam continued to innovate on their camera. They were able to release an Android app and expand global manufacturing with the help of a $12M series B round.
2013: Dropcam raised a $30M Series C round in July, which enabled even more R&D and helped them release their biggest product upgrade yet, Dropcam Pro.
The Pro had an increased field of view, captured more light than the Dropcam HD, and had an all-glass lens (which was essential for image quality, but very rare for WiFi-enabled cameras). Thanks to all of these elements, the camera produced better image quality than any other WiFi camera on the market at the time.
According to a blog post from Greg Duffy, thanks to all of these improvements and high customer satisfaction, Dropcam was "one of the first hardware-service models in [their] industry with a 40%+ conversion rate paid subscription, and better-than-Netflix churn—now a gold standard used by VCs looking for related investments."
In this respect, Dropcam and Nest's early years were very similar. They both won over the consumer market by creating beautifully designed products and innovative functionality in stagnant industries. They both spent several years perfecting and iterating on versions of one product. They catered specifically to the tastes and needs of the consumer market.
Additionally, both companies were tackling the two areas of home automation that were most important to consumers: energy and security. Kleiner Perkins partner Randy Komisar noted that in industries like these, when ideas are "incremental" and breakthroughs don't happen often, something that "breaks the mold" catches people's attention.
As consumers clamored for their products, Silicon Valley began to take notice. Both Nest and Dropcam seemed to have the secret to successful hardware—which made them attractive prospects for acquisition.
2014-2015: Acquisitions cause innovation to grind to a halt
"Dropcam built their company from the ground up with the goal of helping people stay connected to the things they care about. In a matter of a few short years, their team has managed to create products that change how people interact with their homes. So naturally, we couldn't help but feel our companies would be a good match." – Nest team on the Dropcam acquisition
While you'd think that having the support of a $100B dollar company with the best engineers in the world positions you for success, in reality, it can throw a wrench in your growth.
Nest had good reason to think that getting bought by Google would be a silver bullet. Google had the money, the talent, and the brand awareness to push Nest to the top. But, some logistics got in the way. Nest, like all hardware companies, had a very different business model than Google. Google didn't have the supply chain or logistics in place to run a hardware business—which is why acquiring Nest seemed like a great move for them.
But in practice they couldn't integrate the two different models as quickly or effectively as they wanted. That stopped Nest's momentum in its tracks.
When Nest—operating independently inside of Google—realized that Dropcam could directly add to their hardware development, they agreed to acquire the company. This one failed, too, because the companies couldn't find alignment on a product roadmap.
Let's dive into the details of how these companies came together, and how things ultimately fell apart:
2014: Just a year after their investment in Nest, Google made an even bigger play to become a contender in the smart home arena. In February, they acquired Nest for $3.2 billion—their second biggest acquisition after Motorola Mobility.
For Google, renowned for software but lagging in hardware, shelling out so much to acquire Nest was all about staying ahead of competitors like Amazon, Apple, and Microsoft. And for Nest, the Google acquisition presented access to unprecedented resources—financial, HR, customer service, and legal support, to name a few—that would help them expand even more internationally. Fadell had high expectations: "Google will help us fully realize our vision of the conscious home and allow us to change the world faster than we ever could if we continued to go it alone. We've had great momentum, but this is a rocket ship." Nest operated as an autonomous property within Alphabet, Google's holding company.
Later that year, in June, Google and Nest made another huge play. Nest acquired Dropcam for $555M in cash. Since Nest was operating autonomously, the merger was framed as Nest acquiring Dropcam, instead of Google acquiring Dropcam. But a big part of the acquisition had to do with a push from Google's corporate development team soon after they acquired Nest because Dropcam was doing so well at the time. The Dropcam team was growing sales 300-500% a year, had clearly achieved great product-market fit, and had an interesting product roadmap lined up.
To both Google and Nest, folding Dropcam into their operation was the perfect way to fuel Nest's growth. The Dropcam team was reluctant to sell at first, but Fadell swayed the co-founders by assuring that the product roadmap would move forward quickly. He may have even put pressure on them, implying that if they didn't sell, Nest would release their own camera and become a Dropcam competitor. At the time of the acquisition, Dropcam was integrated into Nest's product line through the Works With Nest program so that it could automatically sync and connect with other Nest devices in a user's home.
2015: After almost immediate conflict between Nest management and Dropcam management, Dropcam's CEO, Greg Duffy, left Nest. Duffy and Fadell clashed on both product development and management styles. One of the main points of friction was that Duffy wanted to move forward and work on new products, while Fadell insisted on spending time making improvements to the existing Dropcam product. Fadell said this would take three months, but it ended up taking over a year. Frustrated with feeling stifled and fed up with Nest's allegedly negative company culture, Duffy resigned as CEO of Nest and said in a blog post that selling Dropcam to Nest was "a mistake."
Later that year, Nest released their "updated" version of Dropcam's product and called it Nest Cam. It sold for $199.
The Nest Cam improved on the Dropcam Pro in certain ways—for example, it shot 1080p video compared to Dropcam Pro's 720p. But that was the biggest upgrade. Wired wrote, "The Nest Cam is a lot like the Dropcam Pro. That's an understatement: It's basically a Dropcam Pro." The significance of the Nest Cam was to signal that the camera was now officially branded as Nest's product, and was sold alongside a new cloud subscription service for storing and watching your video clips for $10/month. The lack of innovation from Dropcam Pro to Nest Cam showed the challenges of merging a smaller company with a much bigger company. Specifically, it showed how misaligned leadership and product maps made innovation grind to a halt.
The public exit of Dropcam's CEO and the conspicuous lack of progress inside Nest led people to start looking critically at Nest's management. It was becoming well-known that Nest didn't have a supportive company culture, and Fadell was thought to be a harsh leader who pushed his team in order to get results. Employees were asked to work on the weekends for months. By the end of 2015, around half of the 100 Dropcam team members that Nest had absorbed had left the company.
Nest's sales for 2015 were estimated to be around $340M, which was far below the predictions around the time of the acquisition (RBC estimated that Nest would make $672M in 2015). Fadell acknowledged that he'd changed the product roadmap a lot after the acquisition and that they had to halt work on a lot of new product development. He blamed it on the supposed incompetence of the Dropcam team, saying, "A lot of the employees were not as good as we hoped."
Like many acquisitions, part of Nest's gamble in acquiring Dropcam was to acquire crucial talent for the Nest team. This backfired in a big way. Nest's focus on iterating old products instead of building new ones meant putting off a lot of the development Dropcam had planned—and made most of the newly acquired Dropcam team quit within a year.
This left Nest and Dropcam in a difficult position. Both companies started off individually with a lot of momentum and once they'd crashed courses, they couldn't seem to get it back. But Nest, as a subsidiary of Google, was still locked in tight competition with other companies like Amazon and Apple who were racing to develop their own smart home products. Nest had to find a way to innovate—like everyone was expecting the company to do—if it was going to survive.
2016 – Present: Bad blood and a second coming
Nest had all of the right technology, the right talent and experience, and the right financials to keep leading the smart home industry. But the loss of momentum after the challenging acquisitions stopped them from expanding into other markets beyond thermostats and security cameras.
Nest could have—and should have—built Amazon's Alexa. Instead, they've just continued to make new cameras, and this is hurting them. Amazon is selling tens of millions of Alexa units, and is poised to break $10B in revenue from smart home technology. Meanwhile, Apple has over 20 million users for their smart Apple TV, and Microsoft has a 5-year plan for improving their own smart assistant, Cortana. As each company fights to win more of the consumer hardware market, they're only going to keep expanding their product lines and racing to build an interconnected suite of home devices.
Meanwhile Nest—and by extension, Google—is still dealing with the aftermath of the acquisition and figuring out what that means for product development. It's no longer a question of repositioning themselves as a leader; now they're just trying to keep up.
Let's take a closer look at what this bad blood and reconciling has looked like over the last few years:
2016: Fadell stepped down as CEO and left Nest. He explained in a blog post that leaving would give him "the time and flexibility to pursue new opportunities to create and disrupt other industries – and to support others who want to do the same – just as [they've] done at Nest." The subtext for this was that he was getting bored. In an interview with the New York Times, he said, "I don't like to do maintenance." Though it was presented as his choice, it seemed like a move that made sense after the dramatic Dropcam acquisition, the failure to meet expectations, and the bad press around his leadership.
Marwan Fawaz, a former executive vice president of Motorola Mobility, took over as CEO of Nest. Fawaz was formerly the President of Motorola Home, so he had expertise in hardware development that he could bring to Nest. This move signaled that Nest was serious about kick-starting product development again and pushing heavily for expansion. According to Fadell, making Fawaz the new CEO was a good move for Nest in terms of "scaling the business, working with [their] partners, and supporting [their] enterprise channels."
Under Fawaz's new leadership, Nest released Nest Cam Outdoor. This was a camera that could be mounted on an outside wall to allow users to record footage outside their homes.
It was essentially the same as the Nest Cam with all of the same video specs, but this one was weather resistant and had a long cable that let users wire it up from outside. The "new" camera was well-received, because the inability to put the Nest Cam outside was one of the biggest drawbacks of the earlier model.
Around the same time, Nest also released some big software updates. One of the biggest was person alerts, which uses algorithms that the team had been creating for a year to determine if a moving shape is a person. Overall, it created fewer false alerts and a much better user experience shaped around what users really wanted from their security monitor.
Despite obvious problems in company management and product development, Nest was still citing impressive growth numbers. They'd grown more than 50% year-over-year, sold millions of units, and had users in over 190 countries. They'd expanded their product line to include hardware, software, and services. Their revenue growth and lack of rapid product development may have disappointed leaders at Google, but they were still successfully selling products that consumers loved.
2017: Nest released another new camera called the Nest Cam IQ, which they said had been the team's main focus for the past few years. It looked very similar to the Nest Cam Outdoor, but had a lot of updated specs. According to product manager Maxime Veron, this was Nest's clean break from the Dropcam platform. Veron said, "Everything to date was an iteration on the Dropcam platform from 2009." But the Nest Cam IQ, which sold for $299, was completely new.
The camera's 8-megapixel sensor had 4K resolution and HDR imaging. It had 1080p output, a 12x zoom, and 940nm infrared LEDs that provided night vision. All of this enabled the camera to record much higher quality video than other competing cameras.
User reviews said that Nest's new camera, even though it was expensive, "left competitors in the dust."
Later in the year, Nest made several new product announcements that built upon their existing products and made use of their connections to Google in smart new ways. For one, they announced Nest Hello, an internet-connected doorbell, that will release in February 2018. This is a natural next step from security cameras because it is essentially a door camera for a user's front step. Nest also announced Nest Cam IQ security camera for the outdoor version of Nest Cam that uses Google's face recognition technology to identify people who come into the camera's range.
Finally, Nest announced that they'd integrated the
voice-based Google Assistant
into all of the Nest products, beginning with the indoor IQ camera. This is an important step for building out a suite of interconnected smart home devices under the Google brand.
2018: Most recently, rumors have been circulating that Google wants to fold Nest into its hardware division. At several points, Google and Nest have worked on very similar products, and combining the two businesses fully would give Google a leg up against Amazon.
Nest's product development has ramped up again in the last few years, but it's hard to tell if this will help Nest build more popular and successful smart home products than other competitors in today's market. Alphabet has never released sales figures, so it's difficult to know exactly how Nest has been doing recently.
But the steps to create an integrated home are steps in the right direction. Nest says that the goal with their recent set of product releases is to continue growing into millions of homes and link together all of the different problems they're solving. Now it's just a matter of whether they have the resources and organizational structure to execute on that vision.
Where Nest can go from here:
According to Marwan Fawaz, Nest's future is open-ended. "We want to make sure the presence in the home, and the business, is meaningful and global and [that] it's successful. That it could thrive on its own as a business. You can interpret that by financial discipline, bringing new products to market, scaling the business."
Whatever Nest's next move is, they'll have to consider their place within Google's business—and within the competitive landscape among hardware giants like Amazon and Apple. From this position, there are a few different options for how it can potentially grow and regain some industry leadership:
Fold into Google's hardware division: By design, Nest is not fully incorporated into Google—it's a part of Alphabet, which is Google's holding company. But if Google were to fully integrate Nest, they'd gain over 1,000 employees, years of hardware R&D insights, and several thriving product lines. A former manager at Nest commented that he's just surprised it's taken this long for Google to consider this. Integrating with Google would help push Nest beyond energy and security systems, and would give Google the combined resources to work on products that Nest would independently be working on at the same time. They'd be stronger as a single effort. Nest and Google have been collaborating more closely over the last year, so this is a natural next step. The trick will be to ensure that there's a smooth changeover in leadership so that the same disasters from the Nest/Dropcam merger don't happen again in this one.
Build a better smart assistant: If Nest does not fully fold into Google, they'll still need to work together with Google to make Google Home a rockstar product. Google is way behind Amazon and Microsoft in the smart home market, but still has the best voice recognition technology out there. And Nest products integrate with Google Home, but the Nest team was not involved in Google Home's development. If they work on improving Google Home together, this could be a real opportunity for Nest to resurge in their trademark style with a high-quality product that is better designed and has more elegant functions than the other products on the market. Right now, Amazon's Alexa and Google Home are pretty stiff competitors, with each recording sales of over tens of millions of units last year. But as Amazon keeps digging into Nest's market with things like "Amazon Key," a connected door-lock and security camera system, Nest and Google will have to work together to break ahead of Amazon with a smart assistant that is leagues above Alexa.
Expand to the enterprise: Part of the intention when Fawaz became Nest's CEO was to expand Nest to an enterprise audience. Nest has strong product-market fit making home devices for consumers, but many businesses and offices could benefit from well-designed, beautiful devices that are interconnected. This could mean energy devices and security cameras designed for offices—or it could mean a new range of office-specific smart products, like a portal for conference room scheduling or a camera device for visitor check-in. This is a potentially lucrative move upmarket for Nest. Businesses have a higher willingness to pay than consumers, and there's potential to offer real value to companies that have big budgets for it.
Recently, Fawaz said Nest will increase product shipping in the coming year, and there's still a lot for them to do. He believes that "security is an industry desperate for innovation."
Nest has a strong team and a solid foundation of hardware and software lines. They're at another crossroads—they have a lot of potential to become a strong competitor in the smart home market, but they also have to be strategic and carefully plan how team dynamics and management will affect their product and growth.
3 takeaway lessons from Nest and Dropcam
Even though Nest's involvement in acquisitions have been challenging, they're still successfully selling millions of units. They've ramped up product development after a slump, and they've been shipping more products in the last six months than they have in the last two years. Even though Nest and Dropcam both stagnated and missed out on opportunities for growth, they did a lot of things right, too.
Here are a few of the big takeaways from Nest and Dropcam's growth that any company can learn from:
1. To succeed in hardware production, go out of your way to cater to the user
Innovating in a stagnant hardware field is difficult. Hardware margins are thin, so trying to break into a particular hardware industry can be risky and costly.
Nest took many steps to minimize their risk. For one, they had a world-class design team from the very beginning (Fadell from Apple) and built a tightly-run supply chain. They also created beautifully designed products that consumers were willing to pay high prices for.
But most importantly, Nest had premium product-market fit. They went through painstaking lengths to make sure that the device was not only aesthetically pleasing and easy-to-use, but that the backend functionality ultimately supported the user's underlying goal. In the months before release, the team overturned months of work to give users more choice in programming the thermostat to their specific temperature preferences, rather than automatically saving the most amount of energy.
To achieve premium product-market fit like Nest, you have to go out of your way to cater to the user. This is almost more important in hardware than it is in software because the small margins make it impossible to build a successful business without that fit in the market.
If you're considering innovating in hardware, consider these steps that Nest took to build product-market fit:
Identify a category that is overlooked or unsexy.
Consider how you can make a more modern user interface still feel familiar—for instance, Nest's thermostat digital reading.
Prioritize aesthetic design.
Hardware can be an uphill battle, but if you take your time to know what will stand out to consumers in that market, you'll have a leg up from the beginning.
2. For a successful acquisition, management has to be clearly aligned on how to merge product roadmaps
This is a lesson for any company thinking about acquiring another company. Making an acquisition is a huge financial investment, and you hope that with the added talent and resources, the merger will pay itself back over time. If you don't align product roadmap and create a strong plan post-acquisition, it will take you a long time to start seeing any of that investment back in revenue.
Learn from Nest's mistake. Nest leadership and Dropcam leadership did not have the same plans for product development after the acquisition. This not only slowed product shipment, but caused a huge cultural rift in the newly conjoined company that drove a lot of talented team members out.
The leadership of the acquiring company should clearly communicate what they want to prioritize after the sale so that both teams can join together in a stronger effort. When making this plan, you should consider:
What product development do you want to accomplish 6 months after the acquisition? 12 months out? 2 years out?
What potential roadblocks would keep you from accomplishing this?
What is the most important development or project to prioritize if things go awry?
Thinking through these potentially sticky questions and communicating a contingency plan can minimize the drag in productivity that can follow an acquisition.
3. Communicate your long-term vision for your company when you sell
This is a lesson for any company being acquired. You need to weigh your options carefully. Selling your company can remove a lot of your say in the direction of your company, so you need to consider whether the cash out is worth it.
There were many reasons why Dropcam sold to Nest, but one especially pressing reason was that Nest implied they'd be competitors in the future. This can be a convincing reason to sell, but it doesn't set the stage for a great working relationship.
A better reason to sell might be if you believe that the added financial resources and talent would really advance your product along a trajectory.
If you're considering selling your company, think about what you hope for the future of your product and communicate your long-term vision to the acquiring company. Some specific points to consider:
Your long-term product roadmap with and without the acquiring company.
The management style that works best for your team, and the kind of company culture that you're looking to build.
The financial freedom and flexibility you'd need to experiment with the full team and new product ideas that you're interested in.
In a well-positioned deal, the acquisition will help you reach your goals, instead of stifling your work and your progress.
Failed acquisitions, but a promising future
When Google came out with their Google Home smart assistant in 2016, they were already two years behind Amazon's release of Alexa in 2014. Surprisingly, Google was not even leveraging their connection with Nest to build this smart home device—they were working on the technology completely independently. At that point, there was too much internal friction to foster a great environment for innovation.
This had a direct effect on company growth and success in the competitive industry. If the integration of Google, Nest, and Dropcam as companies had been smoother, they could have used their combined product resources to build something that was truly revolutionary instead of an anticipated catch-up.
But even though hard acquisitions slowed Nest's growth, it hasn't stopped it altogether. Nest's growth appears to be ramping back up, and there are exciting possibilities on the horizon for the smart home company.
I'm looking forward to watching their next move!
Get the best content each week for creating better products, faster.